Lay Your Pride On Us
With years of experience, we manufacture and supply several types of wood shipping platforms, including pallets, crates/boxes, top frames, stringers, bolsters, and cradles. Penn Pallet offers heat treating and borate treating services, pallet recycling, and generates wooden fiber for fuel and other useful products from wood waste. Let our history and experience work for you. We are always available when you need us.



Wooden Pallet and Container Design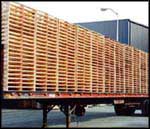 Penn Pallet, in St. Marys, PA, is a major manufacturer and supplier of wooden shipping platforms in our Northeast Pennsylvania region.

We have a team of professional engineers who can design products to our customers' unique material handling requirements. We use the NWPCA's Pallet Design System© (PDS) software to optimize pallet design, reduce costs, reduce product damage, and increase safety throughout the material handling process.
Reclaimed and Reconditioned Pallets
Our pallets can be made from new wood or reclaimed pallets. Reclaimed pallets are repaired, broken boards replaced, when necessary, and all pallets are cleaned to restore them to like-new condition before being released to the customer. We operate sort and return programs and use an automated SMETCO pallet sorting system to determine repairs.

We offer regional pallet retrieval programs. Penn Pallet has been a leader in wood pallets and pallet management in the Northeast for over years. The company began its pallet recycler program in St. Mary's, Pennsylvania. We now operate facilities in both St. Mary's and Woodland, Pennsylvania.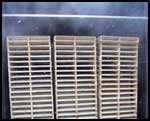 International and Domestic Requirements
For product that is shipped outside the United States and in certain areas within the US, wooden pallets and shipping containers must comply to International Standards for Phytosanitary Measures: ISPM-15. Penn Pallet is certified to the ISPM-15 standard by PRL and offers compliant bulk heat treatment to our wood products to reduce the risk of introduction and spread of quarantined pests associated with the movement in international trade of wood packaging material made from raw wood.

---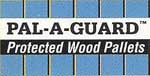 We also offer our patented Pal-a-Gaurd™ borate treatment, with a fungicide/moldicide additive, to protect against various forms of wood destroying organisms and to aid in the control of mold growth.
---
Governor's ImPAct Award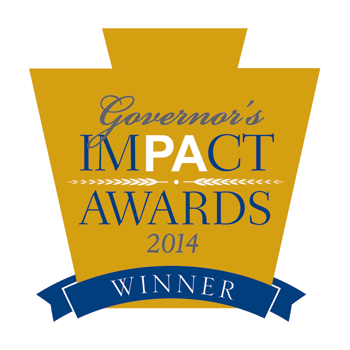 Penn Pallet was the 2014 Winner of the Governor's ImPAct Award!

Penn Pallet was awarded the Governor's Impact Award for Entrepreneur Impact in North Central Pennsylvania. Click here to read more!

Products & Services Menu
---
Membership

---